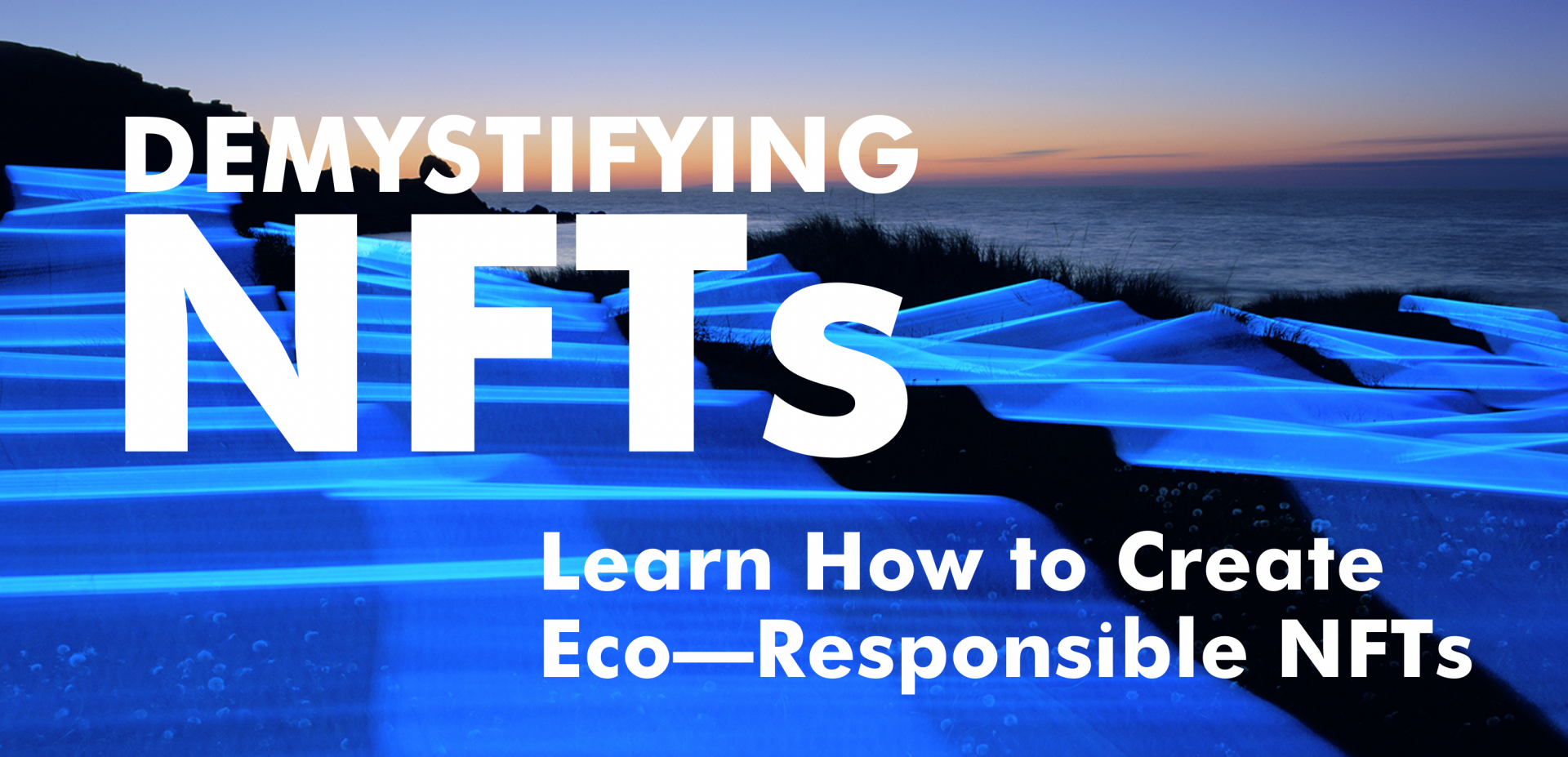 "This workshop gave me the confidence to explore the creative possibilities of this virtual world responsibly and with intention."
-Alicia Cheatham

Free for artists & cultural workers
Two-Part Workshop & Award Program
Live Online Instruction & Go At Your Own Pace Options
June 25th through December 31st, 2022

We are thriving
what our learning community has to say:
"As an older artist working in digital media I felt initially alienated and disconnected from the NFT and crypto community. This workshop helped me see a more well rounded picture of the communities and participants involved. I left with a more positive outlook on how I can integrate and benefit from this space in a way that still feels authentic to my practice." -BONITA OLIVER
"I was very impressed by the teaching techniques used in this class and the subjects covered. It was very accessible. I'm glad I learned about permaculture of Web 3 and how we as a society can move forward to be more eco-responsible"
-Mary Begley
"I loved the learn-as-you-go workshop and all the additional examples and resources that were provided. I started the workshop knowing only vague concepts of what NFTs are. Now, I have a solid understanding of digital wallets, blockchains, NFTs, and the metaverse."

-Catherine Lewis
"Self-study to learn about NFTs is not easy since so much is written using unfamiliar terms, as if I already know the technology and model.
This session organized and explained it all very well and after just 2 days it seems very clear how NFTs relate to my own work and I have have a few tangible paths to follow to confidently enter the space."

-Kristin Anderson
Enrollment is open:
Free for artists & cultural workers
Two-Part Workshop & Award Program
Live Online Instruction & Go At Your Own Pace Options
June 25th through December 31st, 2022